Watermelon salad
R&D
4-Hands with Cuisine Wat Damnak.
September 26, 2019.
watermelon and cured Cambodian pork carpaccio, marigold dressing, hazelnut oil.
The oldest genealogy record we explored as part of the collaborative dinner was that of the watermelon salad, common in Cambodian food, but with origins in Egypt 5,000 years ago. Its arrival in Southeast Asia is preceded by a journey through the Mediterranean, India, and China.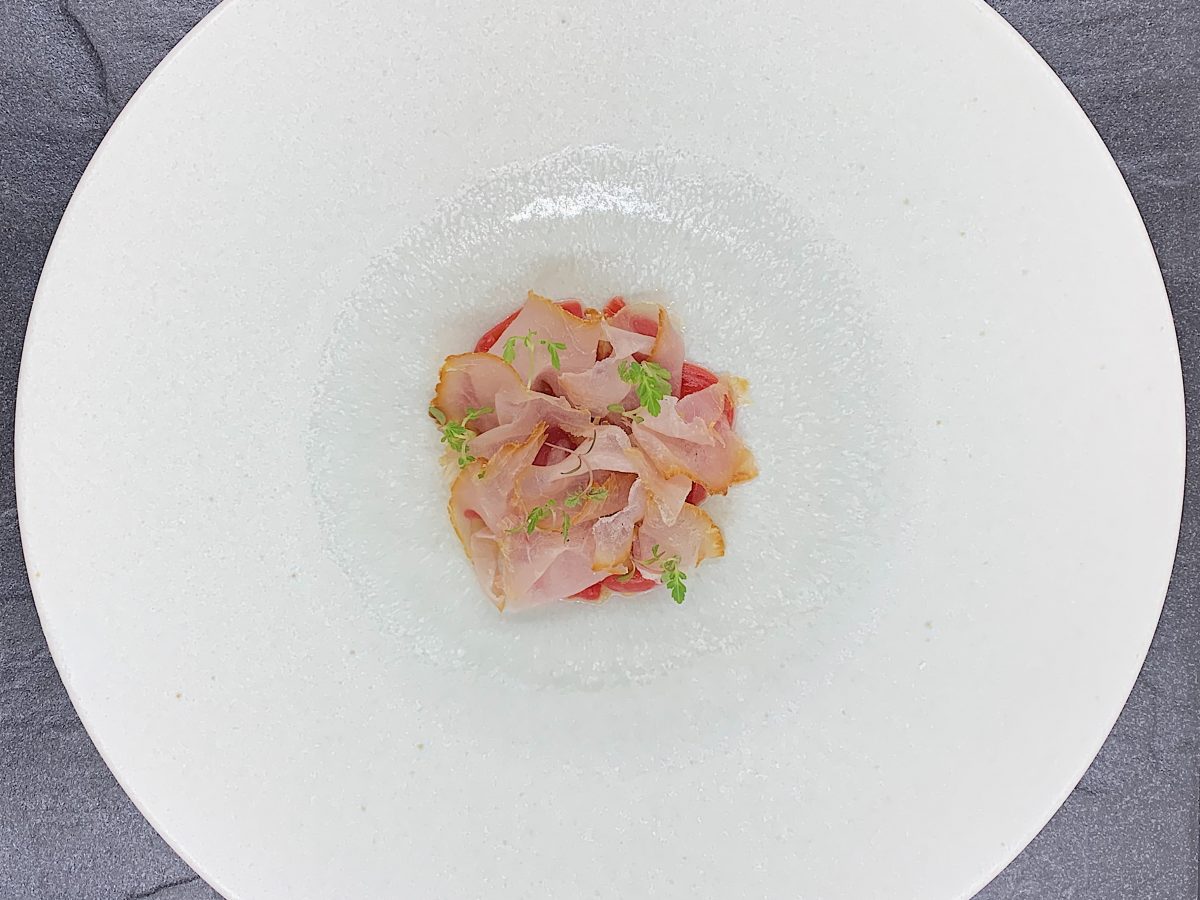 Tags
Categories