Liquorice parfait
R&D
Liquorice showcases a global preference for bittersweet, anise-like, earthy flavours.
It is native to the Middle East, southern Europe, and parts of Asia. Liquorice has been enjoyed for more than 2000 years, and its variations around the world reflect a shared interest in its medicinal and confectionary properties.
The liquorice root was amongst many treasures found in Egyptian pharaoh Tutankhamen's tomb from 1350 BC. In Shennong Bencaojing, a Chinese book on medicine from the third century, it is described as a magical plant that rejuvenates ageing men.
Liquorice also found the favour of Assyrian kings to treat coughs. Historians believe Cleopatra used it to preserve her beauty. In ancient Greece, physicians found the liquorice root provided relief from chest complaints. The Romans chewed liquorice root as a means of quenching their thirst on their many long marches.
Our dessert draws on these historical similarities, as well as more contemporary forms in candies and sweets from around the world.
Chinese cooks use liquorice to preserve mei fruit, Chinese olives, and kumquats, and as a common ingredient in herbal teas like Seven Stars. In India, mukhwas, a fennel seed-based liquorice concoction, is eaten to refresh the breath and aid digestion after a rich, spicy meal. Liquorice features prominently in the foods of Northern Europe, too. In the Netherlands and in Scandinavia, liquorice is one of the most popular forms of sweets.
We serve our liquorice parfait as an ice cream sandwich in between two Chinese love letters, a rice flour-based cookie traditionally sold during Chinese New Year that has counterparts in Thailand with thong muan, in Italy with pizzelle, and in Czech Republic with parizske pecivo.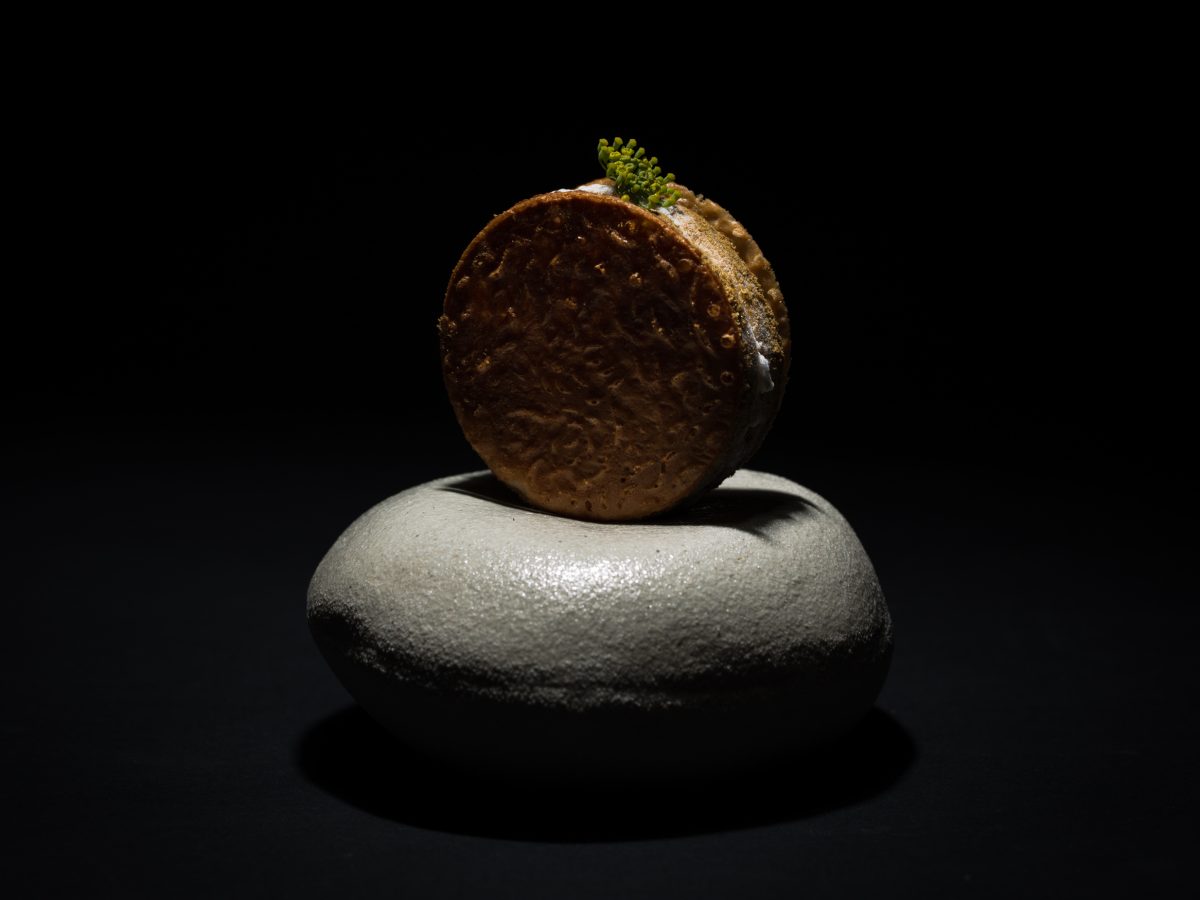 Tags
Locations
Categories