Scallop ceviche 
R&D
The origins of the ceviche are hotly contested.
Early records of cured raw fish dishes in South America date back to the Moche civilisation of 100 AD, when fish was cooked in the juice of tumbo, a local banana passionfruit. Seafood cooks of the 15th century Inca Empire had their own siwichi (Quechua for "raw fish"); they would cure fish in chicha, a liquor made of yellow corn, and eat it with ají, a native chili pepper.
Nouri's research went beyond the borders of the South American continent, too. One theory suggests that ceviche could have originated with Polynesian voyagers crossing on wind-driven reed rafts over the Pacific. Analogues to the ceviche are abound across the Pacific ocean, from the gohu ikan in Indonesia, umai in Malaysia, to the the kilawin in the Philippines, kuai in China, poke in Hawaii, Ika Mata in the Cook Islands, Oka I'a in Samoa, and Kokoda in Fiji. The prevalence of ceviche-like dishes around the world corroborates the finding that humans are predisposed towards foods high in acids. It also suggests at a much older history of preserving and cooking foods with acids.
Nouri's scallop ceviche dish uses a mild-flavoured shellfish— rich and fatty with a dense, creamy texture— and acidifies it with ponzu, before layering it with sour coconut milk, caviar, flowers from the Cameron Highlands, and aromatic oils.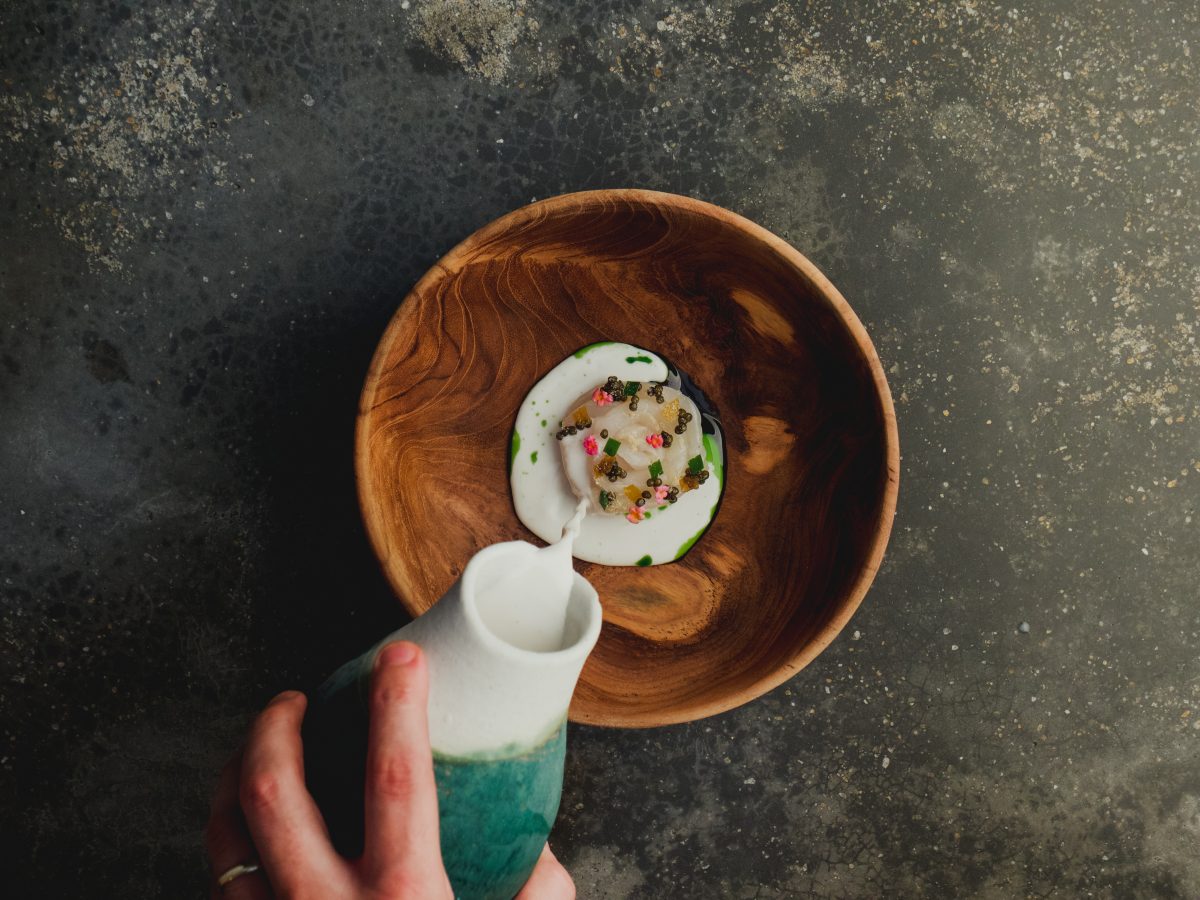 Tags
Locations
Categories