Sushi before sushi
R&D
4-Hands with Cuisine Wat Damnak.
September 26, 2019.
carabinero prawn, cultured mam cream, crunchy rice cracker, prawn caviar.
Joannès astounded us by tracing the origins of the sushi to the Cambodian mam. A more common variation, the narezushi, was made by lacto-fermenting fish with salt and rice as a preservation technique. It likely spread down the Mekong River— from Myanmar to Laos, Thailand, Cambodia, Vietnam— before entering Austronesia and Japan.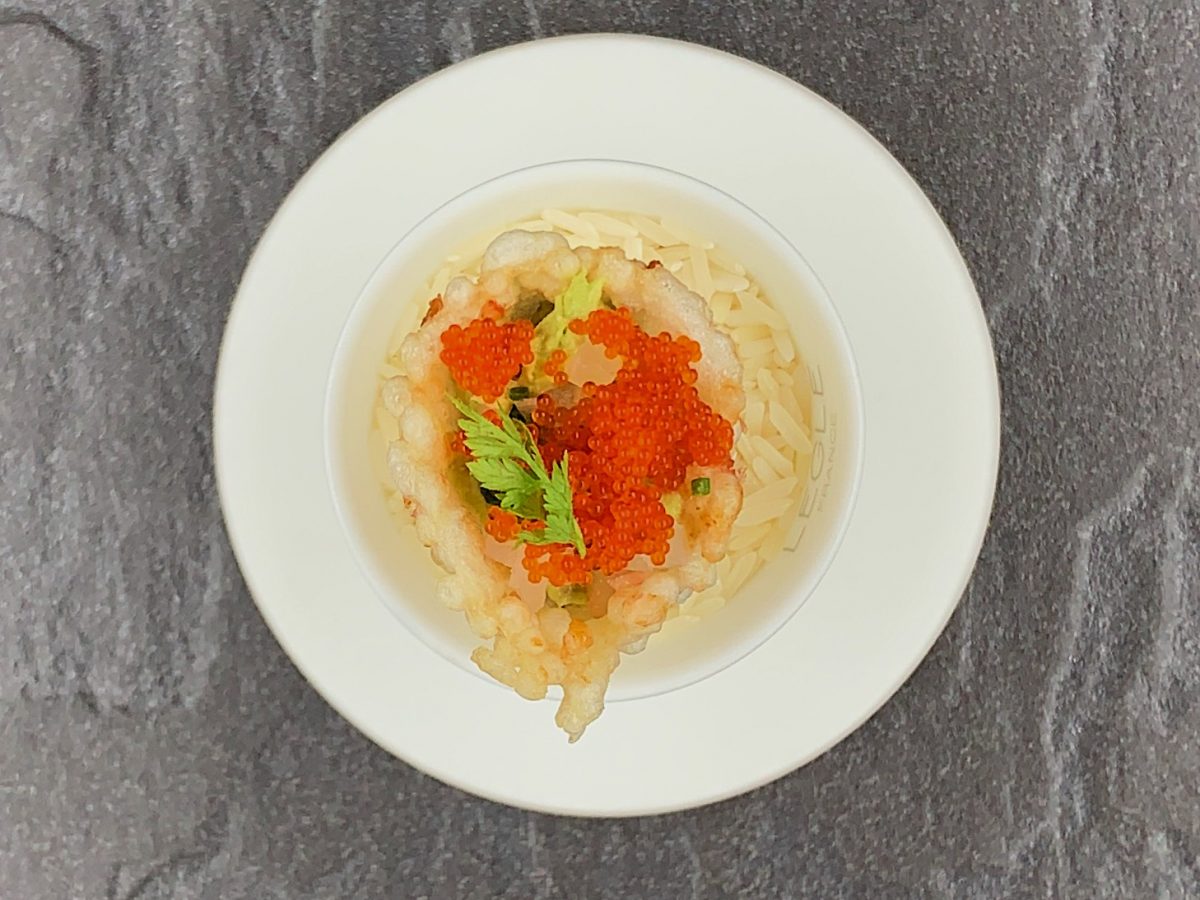 Tags
Categories