White man's cake
R&D
4-Hands with Cuisine Wat Damnak.
September 26, 2019.
Also known as noum barang. 
jackfruit seed cookie dough, soufflé cake, red sorrel, jackfruit salad.
We closed our dinner by reinterpreting the enduring legacy of the Portuguese in Southeast Asian food. In the 16th century, European missionaries introduced pao de lo, a sponge cake made with eggs, flour, and sugar. The Japanese adopted it as the kasutera. In Cambodia, we have the noum barang, which literally translates to white man's cake.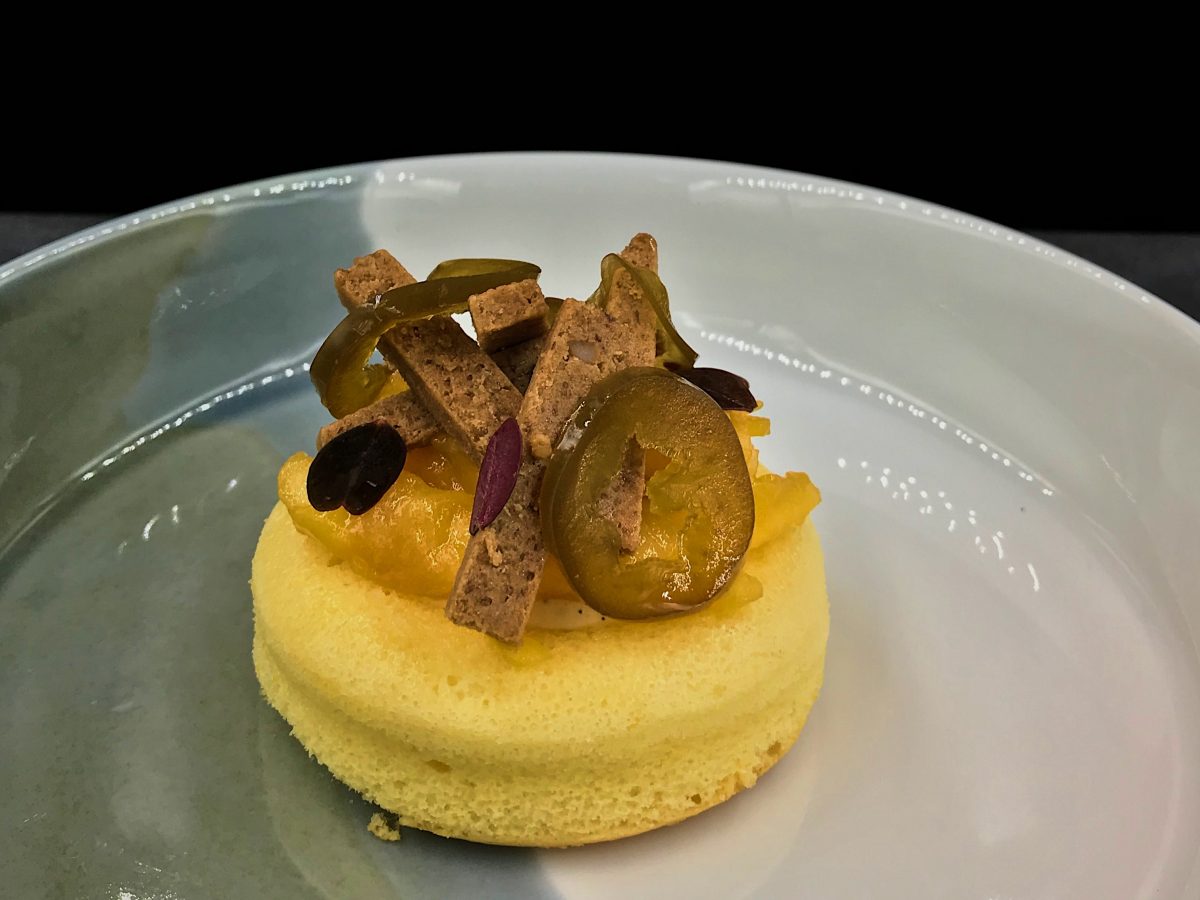 Tags
Categories